Earlier this month I announced a new contest here at The Core Mechanic: The RPG Carnival Logo Contest. So far, I've received two excellent entries from Reis O'Brien @
Geek Orthodox
, and Greywulf @
Greywulf's Lair
. In addition, Bartoneos (of
Critical Hits
fame) and Jaytori (
Tenletter
) are also expected to submit something to the contest. While four players seems to be the magic number for D&D party's - for logo contests...
More and More and More is better!
So... I want to urge everyone to submit their coolest logo for the RPG Blog Carnival! And, to help things along -
not only am I throwing in $20 at Amazon.com for the winning entry
- everyone who submits anything will also receive a
FREE SIGNED CRITICAL HIT COUPON!!!
That's right... this nifty coupon can be yours to hold and to keep close to your heart. Imagine what could be accomplished with this:
So... to top all these great prizes you'll also get bragging rights. No doubt everyone at your FLGS will bow to your greatness as the winner of the RPG Blog Carnival Logo Contest!
So, here are the two entries I've recieved thus far.
Please - NO COMMENTS or VOTING!
Hold the voting till the end of the contest (last friday in September).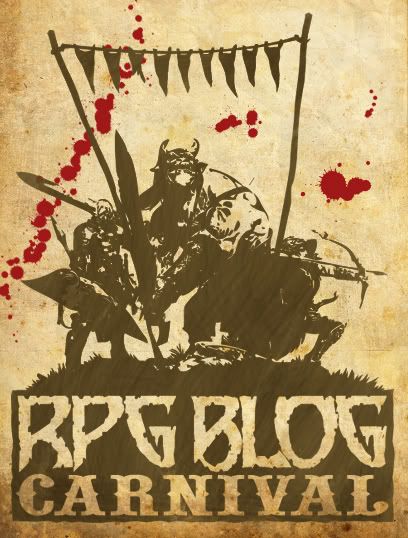 I love what I've seen so far, but let me see more entries! I wait patiently for your coolness...