VOTING HAS BEGUN
FOR THE
RPG BLOG CARNIVAL
LOGO CONTEST !!!
Please review the logos below and then click
VOTE HERE
...

LOGO#1


...


LOGO #2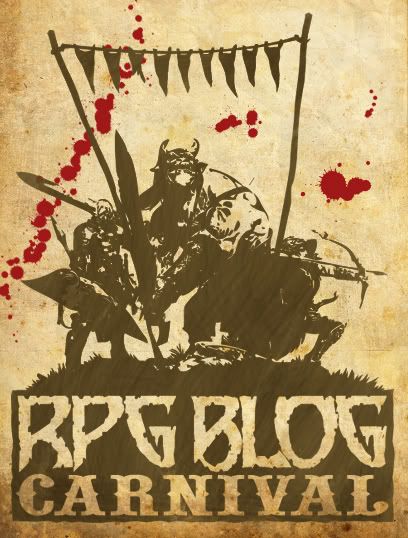 LOGO #3
The PRIZES
Each contestant will receive a coupon booklet of 10 free Natural Twenties
In addition, the artist who created the winning (highest rated) logo will also receive a
$20 Amazon.com Gift Certificate
VOTE HERE
Voting for the winning logo will end on October 4th, 2008 at 12:00 AM. The winning logo will be the official unofficial logo for bloggers to use on their sites if and when they participate in any of the RPG Blog Carnivals.